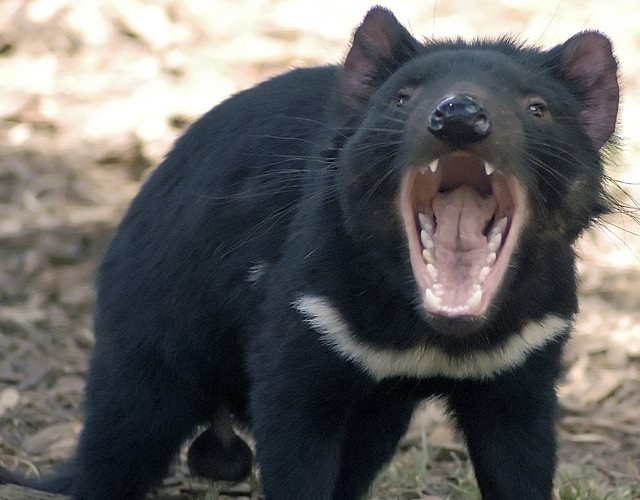 "Tasmanian Devils,
the real-life marsupial inspiration
behind the cartoon beastie, were already an endangered species when nature added insult to injury. In 1996, researchers first formally described
Devil Facial Tumor Disease
, a cancer that would later turn out to be contagious, passed from devil to devil by biting, mating, and sharing food.
While you're probably familiar with the idea that viruses can cause cancer, that's not what's going on here. Instead, the cancer cells themselves are contagious. It's a rare phenomenon, but not (terrifyingly enough) completely unique. At Nature blogs,
Anne-Marie Hodge writes about other cases of contagious cancers in mammals.
"